When you upload a new photo, you may want to scale and/or crop the image.
-With the photo selected, click on "Edit Image" (highlighted below)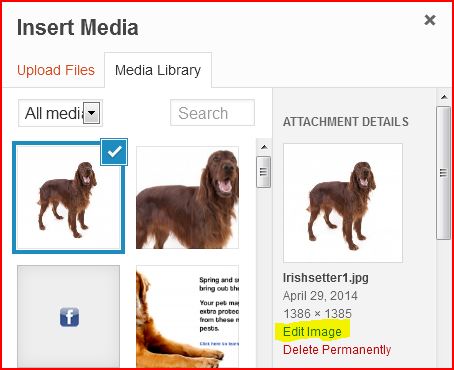 Cropping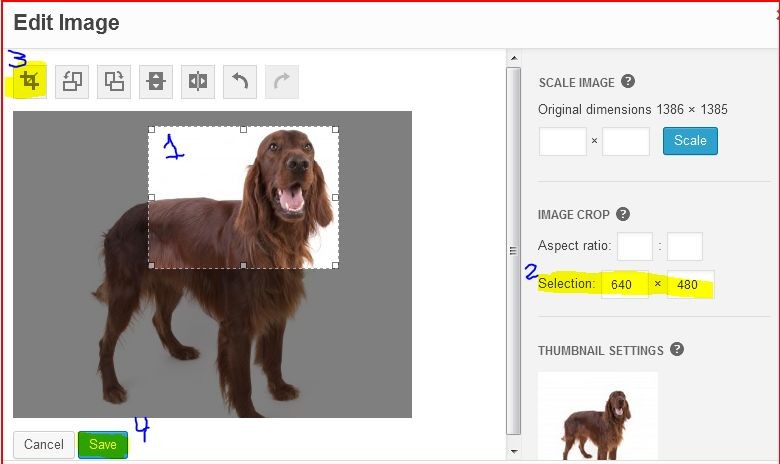 1- Select around the area you wish to crop.
2-Type in the exact numbers if necessary. (You can readjust the selection after this.)
3-Click the crop button to finalize and preview.
4-Save to finish.
---
Scaling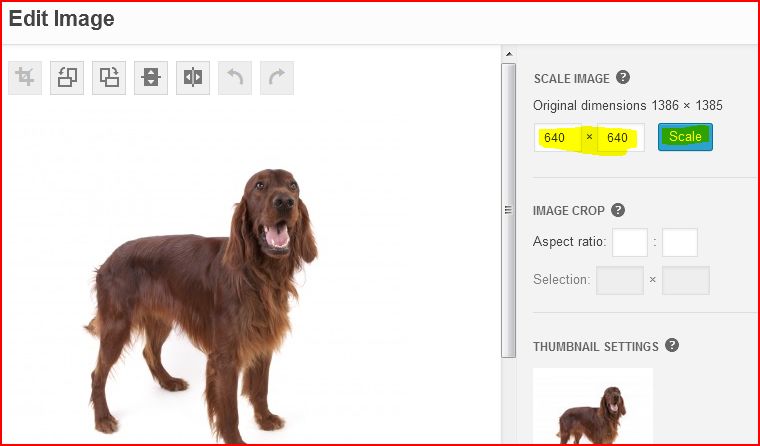 Type what you would like the new dimensions to be, then click scale and save.
To get the exact dimensions you need, you may need to crop after scaling.